It is important not to ignore the beginning of hair loss and then it's easy to solve this problem or avoid it altogether.  While the hair follicles haven't died, professionals can offer a lot of effective ways to treat alopecia.
Methods of treatment of alopecia:
Laser therapy.
Medicinal therapy.
Own hair transplantation.
Let's look at the first two – non-surgical forms of treatment.
LASER THERAPY
This type of hair loss treatment has been approved by the FDA and is often applied in the case of androgenic alopecia in stages 1-5 by Norwood-Hamilton scale. In specialized clinics, laser hair therapy treatment is carried out with the help of laser for hair. The device is equipped with LEDs that evenly distribute laser beams across the surface of the head. For home use, you can buy laser cap. Laser cap has several benefits – compact size of this portable device allows you to perform the treatment any time, without leaving your home.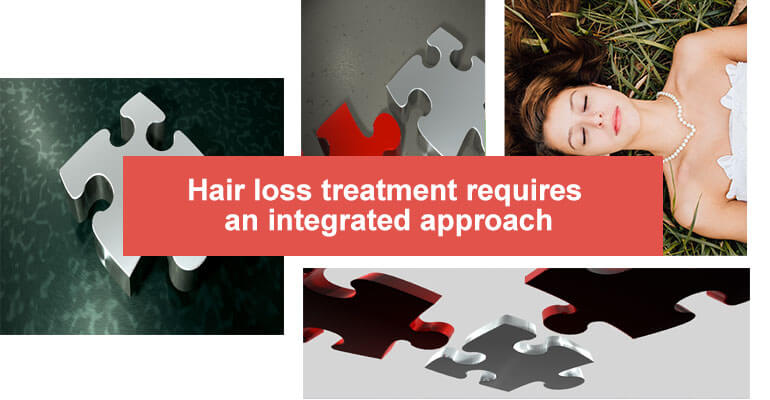 MEDICAMENTOUS THERAPY
Today, on the market, there are two drugs (external and internal actions) with proven effectiveness:
Minoxidil. It was previously used to control high blood pressure. Today it is a popular drug, suitable for women and men suffering from all types of baldness, including alopecia areata. After identifying the true causes, treatment is prescribed by a doctor. The medicine is applied directly to the area of hair loss. Minimal course is 4 months.
Finasteride. It is recommended for treatment of light and medium severity cases of hair loss. At that, we are talking only about men and the male form of baldness.
Fighting with hair loss will let us achieve maximum results when applying to a good specialist who will develop an individual course of treatment, taking into account all the nuances and ways to deal with hair loss.