Alopecia areata happens to both men, and women, and children. It begins with the appearance of a few circles without hair on the head, but sometimes other areas can be exposed, for example, eyebrows and beard. Bald areas can change their locations with time, but hair LLLT method helps to stimulate the regrowth. There are some known severe cases when the disease spreads to the surface of the whole scalp.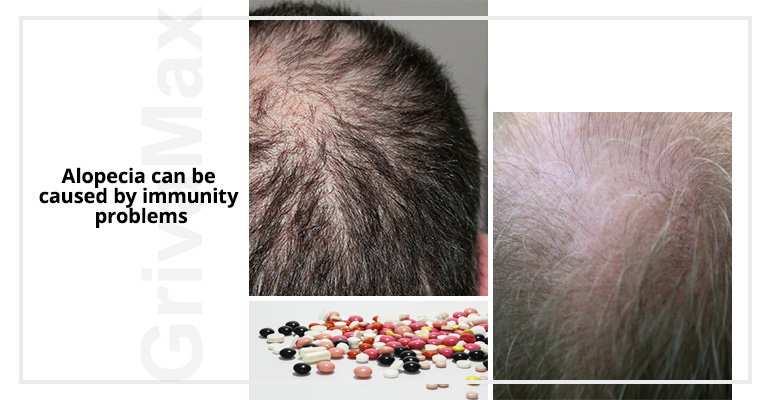 The causes of disease
The exact cause of alopecia areata is unclear, but scientists adhere to the version that it is an autoimmune disease when cells of our own immune system impede the growth of our own hair. Immune system problems are considered to be the main cause of hair loss in men and women. This does not contradict the theory that the nature of alopecia is hereditary. Similar to alopecia areata symptoms are observed with some other diseases: dermatophytosis, discoidal lupus erythematosus, traumatic alopecia, and trichotillomania. A strong emotional stress can also contribute, but this hypothesis is confirmed only statistically.
Alopecia treatment
Most commonly corticosteroids are taken for the treatment of (focal) alopecia areata which, unfortunately, have a number of side effects. Nevertheless, alopecia areata treatment is a complex and lengthy process, requiring the patient's consciousness and clear implementation of all requirements of the attending physician. Taking medications as well as physiotherapeutic procedures. Some treatment methods you can apply at home, for example laser cap. Use all options offered by doctor in the complex.