Androgenic alopecia is a disease resulting from the violation of the hormonal levels in the body, namely the increased levels of androgens (male sex hormones), resulting in increased hair loss. This form of alopecia is most common in males, but often this disease affects women. The disease can begin at any age. But the process can be halted if timely diagnosed, and effective methods of treatment for hair loss are chosen (or found or picked up).
WHY DOES HAIR FALL OUT?
The main cause of hair loss in androgenetic alopecia is damaging impact on the hair follicles of (by) dihydrotestosterone (this is the biologically active form of the male sex hormone testosterone). The propensity for such a very common hair loss is hereditary. Under the influence of DHT hair becomes thin, short, and colorless. Without adequate treatment throughout 10-12 years the mouth of the follicle thickly overgrown and alopecia becomes irreversible.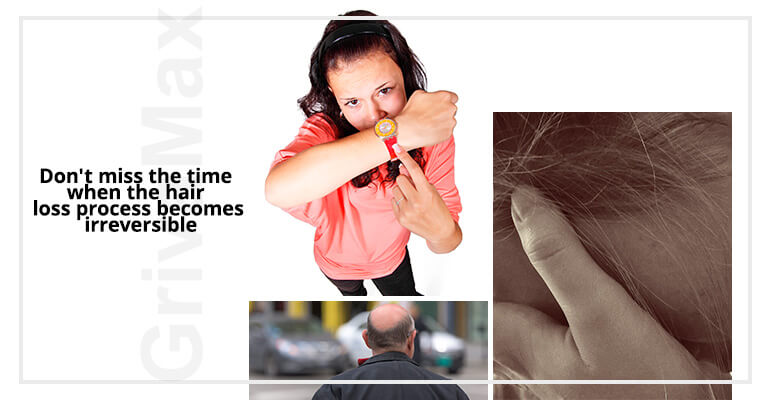 SYMPTOMS
Dystrophy of hair process may continue for quite a long time, from a few months to several years.  As a result, women's hair thins very much at the central parting and sides.  Having a diagnosis of androgenic alopecia, it is critical to turn to a knowledgeable professional in time.  In this case, time is really precious. In the initial stages of hair loss laser cap helps to achieve a good result.
TREATMENT
Based on the results of the analyses, the doctor will be able to accurately determine the tactics of hair loss treatment for women, pick up drugs and combinations thereof, to be really effective. Currently the FDA has recognized several methods of treatment medications for androgenic alopecia (for example, minoxidil), low level laser therapy, hair transplantation.