A child's hair and scalp are different from an adults. It is more gentle and more vulnerable, and also less protected by sebum. That's why your child needs special hair care.
Combing
Technique. Comb your child's hair two to three times a day, starting from the tips and moving to the roots. Work the back of the head first, where hair is often tangled. Tangled hair must be carefully separated with fingers. Only comb dry hair.
Tools. The optimal choice is a comb with wide teeth, ideally one made from wood or bone. A plastic one must be covered with an antistatic coating. The brush should preferably be made from natural pig bristles. A rounded shape is required, and it shouldn't have any traumatic denticles. Don't forget that wood or bone will crack with time, so try to change it often.
Washing hair
Technique. First of all, pay attention to the quality of the water you are using. A water filter can be a simple solution.
You need to wash your child's hair once or twice a week, or more often if needed (small children often have food in their hair). At the preschool ages, you can do it once every two days. With dry and curly African American type of hair, the interval should be longer.
The general rule is to wash kid's hair at the end of the bath so the water with shampoo won't have time to irritate their delicate skin. Shake the shampoo foam in your hands first and then apply it on the hair.
Massage the head gently without pressing too much, especially with a baby whose fontanel is not yet tightened. Don't let shampoo stay on the hair for too long – wash it off immediately.
If the child has seborrheic crusts on his head (it happens in infancy), you need to lubricate them before bathing with baby oil or vegetable oil. After that, comb out the crusts that can be easily removed. Normally, dandruff is not common in children until puberty.
Shampoo. It shouldn't be a problem. Today we have a great variety of special products for children, for example "no tears" shampoo that won't irritate the eyes.
Pay attention to the age range on the bottle (0+, 3+). Try to avoid products containing sodium lauryl sulfate. This component provides thick foam but it dries the skin out, so children's shampoo should't contain it.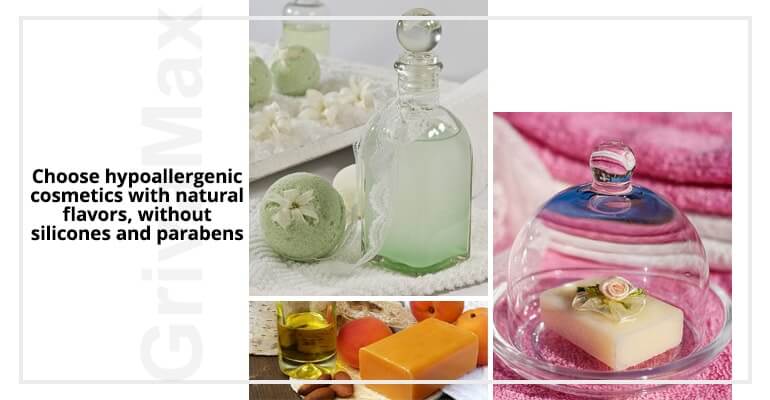 Don't try to replace shampoo with soap. It will cause a reaction with salt in the water and sebum. Soap can clog the scalp, disrupting blood circulation, skin breathing, and the process of sebum production.
Care after washing
Balm or conditioner. Dry, thin, or easily tangled hair with split ends requires the use of conditioner or balm at least once a week after a bath. It can be a special care product for children's hair, preferably from the same shampoo manufacturer. Natural oils (olive, coconut) can also be used as a great and safe method of moisturizing. The oil needs to be warm. Spread it over the hair and leave for a little while. Rinse well with warm water.
Drying. Dry the child's hair with a soft and thick towel, gently soaking it rather than rubbing. Use a hair dryer only in the case of an emergency. Don't allow your child to sleep with hair that is not completely dry.
Haircuts, hairstyles, and styling
There are no special rules when it comes to child's hairstyle. Of course it should stay within reasonable limits. The main condition is not to use any adult styling products. It is strictly prohibited up to three years old. Try to choose a haircut or hairstyle that allows your child's hair to lay comfortably, the way it naturally grows.
If your child accidentally got a hold of the scissors and changed his style, we recommend you to go to the specialist to improve the situation. A stylist can find a fashionable idea for a young hairdresser. Girls can hide their self-made hair-cuts with the help of hair accessories. In the worst case scenario, a young hairdresser can hide his first experiment under a hat.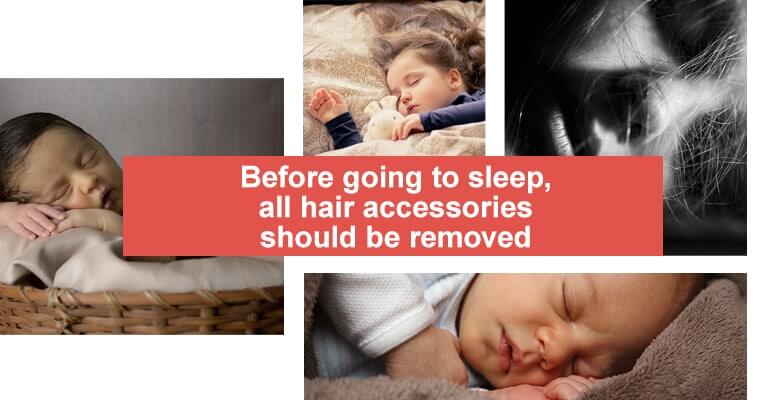 When taking your child to have a haircut, let the hairstylist start with the "outskirts" – bangs, hairline behind the ears, and neck without touching the main part of the previous haircut. It can help if the client is cranky and you need to leave, but at least your little one will be already trimmed. Plan your visit to the salon when your child is well-rested, full, not sick, and when you see that he is happy and ready for contact with adults.
Girl's moms should be especially careful when choosing a hairstyle for their daughters. Forget about those neat but tight and painful tails or pigtails. Make your girl's hairstyle more free and relaxed. Constant tension will lead to hair loss in the future.
Diet
One of the last subjects in our article, but arguably the most important one, is the diet. Hair should get strength from the inside. A child's diet must be really well-balanced. It should include all valuable food groups: meat and meat products, fish, eggs, cereals, vegetables, fruits, berries, nuts, dairy products – except for allergens and foods that your child has an individual intolerance. For example, lactose or gluten.
Don't be afraid of cholesterol. Children need it more than adults. Try to use natural and whole products and avoid fast food.
Head protection
Choose a baby hat according to the time of the year. Your child shouldn't feel too hot or too cold. During the winter, their hair and head need to be protected from the cold, snow and wind, and in summer – from the direct sun and wind with dust. Fabric caps and panamas must be natural, breathable and hygroscopic, at least the lining.
Pay attention to air humidification in the room. Make sure that during the summer, your child is drinking plenty of water, besides juices and tea. It will not only prevent their skin and hair from over drying, but will also help to avoid catching a runny nose.