Modern medicine considers baldness to be a disease, characterized by hair loss on the head and persistent growth disruption of new hair. Baldness is not just a cosmetic defect. The disease has a severe psychological impact on the self-esteem and personality of the patient, which negatively affects health conditions. Baldness can cause the development of joint pathology of the nervous system.
Most often, the condition leading to hair thinning and baldness is a natural side effect of aging. This process can be controlled to a large extent because it occurs due to different preventable causes.
Factors affecting hair loss
There are several causes of hair loss, but the main ones are:
Hereditary predisposition. Genetics play a major role in determining the condition of the hair. This factor can be eliminated by timely intervention and a competent approach.
Weak immunity. Baldness can be associated with impairment of the immune system, which can be corrected with the help of effective medicines.
Lack of iron. Constant fasting, or a strict or unbalanced diet can lead to the deficiency of this element. The deficiency symptoms are drowsiness, anemia, weakness of the whole body, and decreased efficiency. You can eliminate iron-insufficiency conditions, including baldness, by vitamin supplements and other therapy techniques that should be prescribed by your doctor.
Hormonal imbalance. Hair loss due to aging is the result of disruptions in the hormonal system. Hair goes through the growth phase (Anagen) and the rest phase (Telogen). The anagen period becomes shorter due to the hormonal changes, even at a young age, and the Telogen stage increases. As a result, hair falls out, and new ones do not grow.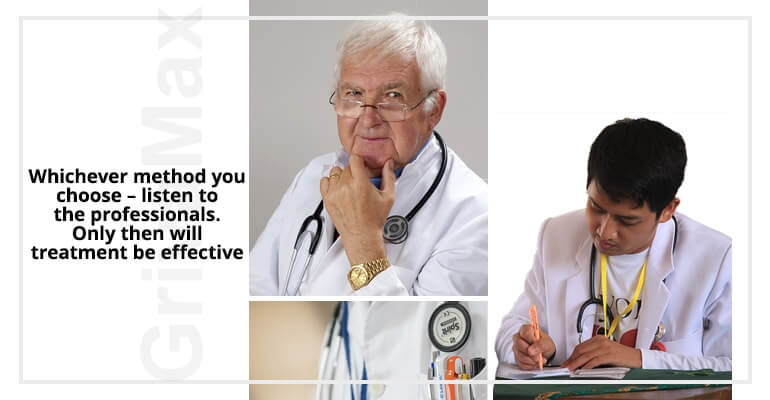 Taking medication. Drugs often lead to hair loss, especially if we are talking about contraceptives, blood pressure pills, antidepressants, steroids, and diuretics.
Infectious and allergic skin diseases. Seborrhea, dermatitis, and other conditions can cause hair loss.
Stress and depression. Worries lead to the worsening of blood circulation in the head vessels, which causes partial or complete baldness.
Only a trichologist can determine the causes of hair loss. The earlier you see the doctor, the better your chances will be to eliminate negative factors and restore your healthy hair.
How can homeopathy help baldness?
There is no consensus on the benefits of homeopathic treatment. Some scientists insist that the result of using "magic pills and drops" is nothing more than the placebo effect. Few sincerely believe that this type of treatment can help.
Homeopathy treats each patient individually, considering physical, mental, emotional and social aspects of the personality. This therapy is based on the evaluation of each particular case. Homeopathic supplements are supposed to promote hair growth. The effect of homeopathic remedies is still a controversial issue in the scientific community. You should consider this fact when choosing a method of treatment and a doctor.
Useful tips
A diet high in protein and iron can be recommended to treat baldness. Fresh fruit and vegetables, including greens, are part of a great daily diet. Decent sleep should be between eight to ten hours a day. For achieving the best result and getting rid of balding without health risks, experts advise applying the treatment methods in a complex approach.
GrivaMax Laser Cap can help in the fight against hair loss. This innovative device provides low-level laser therapy. It increases lymph and blood circulation, affecting the speed of biochemical processes.
You can safely get rid of baldness without any extra time. Purchase only certified products, don't forget using GrivaMax Laser Cap, and you will solve the problem of hair loss forever!