Hair loss can be caused by different reasons. It can be temporary or permanent. To find out what causes it, you need a help of a specialist. The doctor will recommend you the best solution and hair regeneration therapy. What to do if your hair doesn't grow as fast as you want? The wig can help. From the first sight, it's a good solution to survive those "hard times". How to choose it and is there any other methods to restore hair quicker?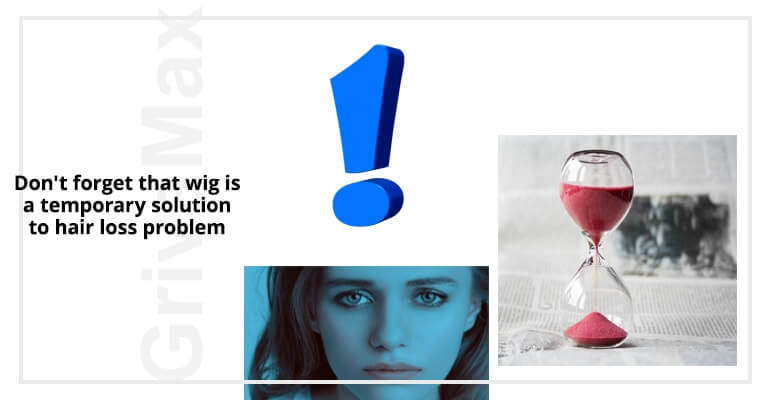 About wigs
There are several rules which can help you choosing and wearing wigs:
Natural or synthetic? Wig made from human hair has many pros: it looks more natural and you can style it. A synthetic one also has its advantages: it is more affordable and you don't need to style it after cleaning, (but less versatility with hair style). The alternative can be a wig from the mixed types of hair. But the final choice depends on you.
Wig base. There are several options. The first one is scalp imitating base, (smooth like a silicon), where hair is hand-tied. With this type of wig, you can decide yourself how you want your hair to be parted. The second type is based on the mesh (tress). It is already fixed parted wig. If you look closer at the parted area you can see the net. However, this type is the most popular because of the low price and convenience. The third type is on artificial base.
Perfect fit. Choose a wig that will sit on you perfectly, and wouldn't move on your head if you change position. If you buy wig on-line keep in mind that Asian sizes tend to be smaller.
If you chose the model at the store order two similar ones. From time to time wigs should be dry cleaned, meanwhile, you can wear the second one.If you are choosing a temporary chignon (very popular in USA model) to hide bald spots, don't forget that it wouldn't replace your hair at 100%. Don't leave it on your head for a long time. Just like wigs, chignons need a special care.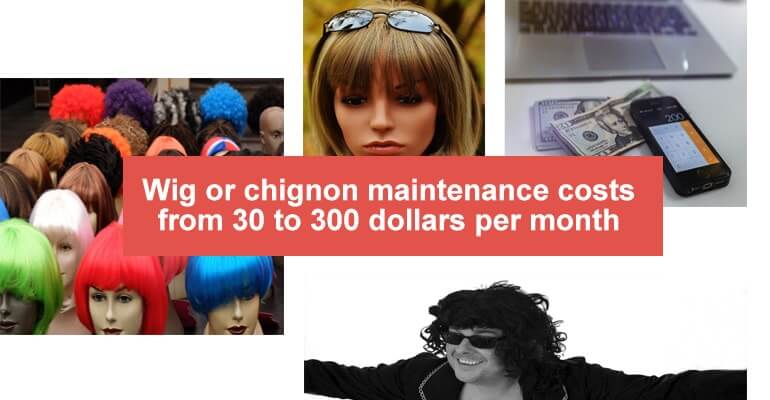 Don't buy a wig with "all inclusive" maintenance package. You should be able to find maintenance service anywhere anytime.
Don't forget that wearing a wig is a temporary solution. After this type of stress, weak hair might fall out even more severely.
Alternatives
The wig is a temporary, not very convenient solution of baldness problem. If you are buying it to change your look, make sure it is made from natural materials on a quality base, which will allow your scalp to breath. If you need a wig because your hair is thinning then you need to see a doctor. As any other disease baldness has a better chance to be cured at the early stage.
Low-level laser therapy can help you in the process of hair regeneration. Portable and compact devices allow you to have treatment sessions at the comfortable home environment. Of course, you can do it only after consulting your doctor. laser cap will help you to restore hair follicles and have beautiful locks back. Different cap models allow you to choose the best solution: for treatment or regeneration. The most important difference is that wig doesn't solve the problem, but only hides it when a low-level laser therapy (LLLT) actually treats it.